Choose the Micrelec POS & Back Office Software,
for your customers expect speed, comfort, choice and quality.
Some customers just want to refuel quickly and get back on the road, and those customers pay at the outdoor payment terminal. Others, however, will be interested in the best deals in the shop or will want to stop for your loyalty campaign. Either way, in all the above mentioned cases, the Micrelec POS and BOS software will provide the necessary support when you are defining your prices, offer and promotions.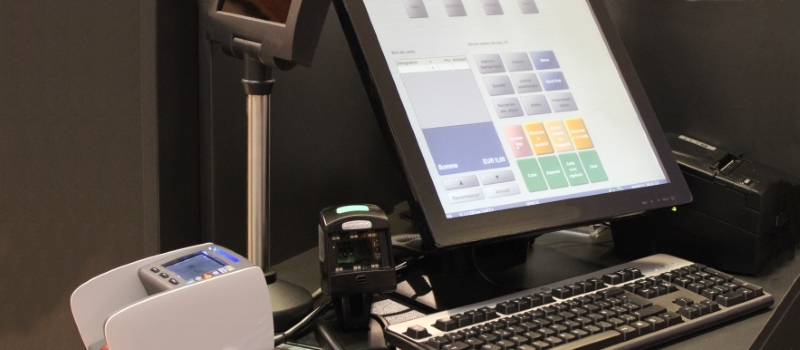 POS functionalities
For the shop
Below, some specific possibilities of the POS software:
UP-selling pop-ups: generate extra sales by reminding your cashiers of special product deals or promotions using pop-ups on the POS screen.
Modern payment possibilities: you can always integrate payment terminals, contactless payment and mobile payment into your POS.
For the restaurant or coffee corner
If you wish to expand your petrol station with a restaurant or coffee corner or anything like that, you can also rely on the Micrlec POS/BOS.
You can make use of the following possibilities:
Calculation of the correct VAT percentages depending on the product
Connection with the fiscal POS-unit is possible
Link with the kitchen printer
Backoffice or BOS functionalities
One integrated Software Platform
A petrol station with shop has to deal with multitudinous amounts of data that are in continuous interaction:
Customer data
Product data
Pump transactions
Supplier data
Thanks to the Micrelec POS/BOS solution, you can manage all of these elements in a quick and effective manner.
All data are collected onto one system …!
So, everyone (from cashiers to the purchase department, marketing and book keeping, etc.) is using the same data and all processes are compatible.
Real-time data management, accessibility via the cloud
Wherever you are, you can monitor at any time.
Information on prices, sales and stock levels can always be consulted and adapted in real time.
Mobile and Loyalty solutions to stimulate sales
By combining data from your customer database with sales or stock numbers, you can set up different promotional deals via the loyalty card or even for mobile applications.